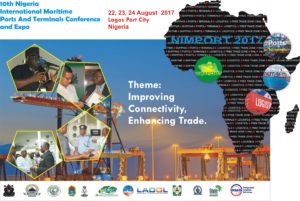 Dear Colleagues,
The Maritime industry occupies a crucial position in Africa's economy and plays a vital role in the enhancement of regional and international trade. As the continent continues to find its rightful place in global trade, the maritime ports and logistics industry is needed to connect products and services to a wider market.
The challenges of inadequate and insufficient infrastructure to cater for the increasing volume of cargo movement in Africa remain a major hindrance. Governments of most countries are exploiting private funding options to build more infrastructures and in some cases a direct concession of existing government owned facilities to the private sector has resulted in increased expansion of capacity and improved efficiency.
More needs to be done to meet the aspirations of the continent and for regional and international trade to flourish; industry to sea, sea to ports, port to terminals, terminal to warehouses, warehouses to logistics parks and finally to the consumer must be a seamless chain of connectivity that is delivered in real time. 
This essence is captured in the theme of NIMPORT 2017, Improving Connectivity, Enhancing Trade. 
Africa NIMPORT edition is to provide a forum to engage sector leaders and global investors to work towards achieving a common goal of ports to industry connectivity by opening further the transportation system and their associated corridors for more investment. 
Africa NIMPORT 2017 will hold from 22-24 August 2017 in Lagos where it was founded and will re-echo the 'port city advantage' which has set Lagos apart. It is expected to; Attract international investors, Africa Ports and Logistics companies, equipment dealers and services providers.
As Nigeria looks forward to hosting her counterparts from other countries around the world in this international edition of NIMPORT, the Ministry of Transportation, the Ports Authority, the Shipper's Council, Inland Waterways, Maritime Administrator, the Railways Corporation along with other notable private sector organisations are in the NIMPORT committee to make sure value is delivered to the continent at the gathering of operatives and investors.
The event is now open for booking: Sponsorship, Exhibition, Conference, Partnership, Speakers and Media participation. 
We look forward to seeing you all at NIMPORT 2017.
Fortune Idu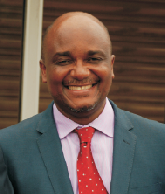 Chairman NIMPORT
+2348033296108
idufortune@yahoo.com


Organisers
Brought to you by :

Sponsors & Partners











Media