SPEAKERS CONFERENCE (PLEASE KINDLY READ AND FILL THE FORM BELOW)

NIMPORT conference opens up opportunities for paper presentations from all on crucial subjects and allows industry leaders to collectively build the future of the industry through their contributions. The platform not only allows speakers to share vital information with the public but also provides the forum to showcase their organizations and shed more light on operational issues, performance and new areas for further development. You can be one of our distinguished speakers and make contribution that you will be remembered for by indicating your interest to speak via info@nimport.net, info.nimport@yahoo.com.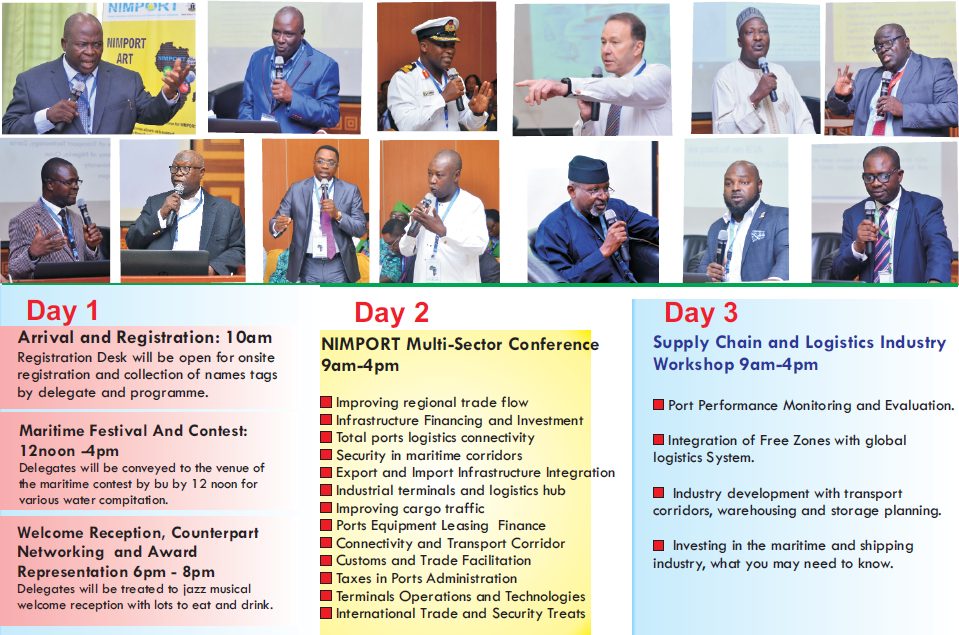 JOIN AS ONE OF OUR ENCHANTING SPEAKERS
Free Access to All Conference Programmes
– Free to use your work for illustration
– Speakers Certificate
– Meet Other industry leaders
– Opportunity to have your worked analysed by stakeholders
– Amazing Promotional Benefits
Offer lasts till the 30th of May 2018 after this date, interested speakers considered as commercial papers which is allowed for sponsors alone or attract some charges.